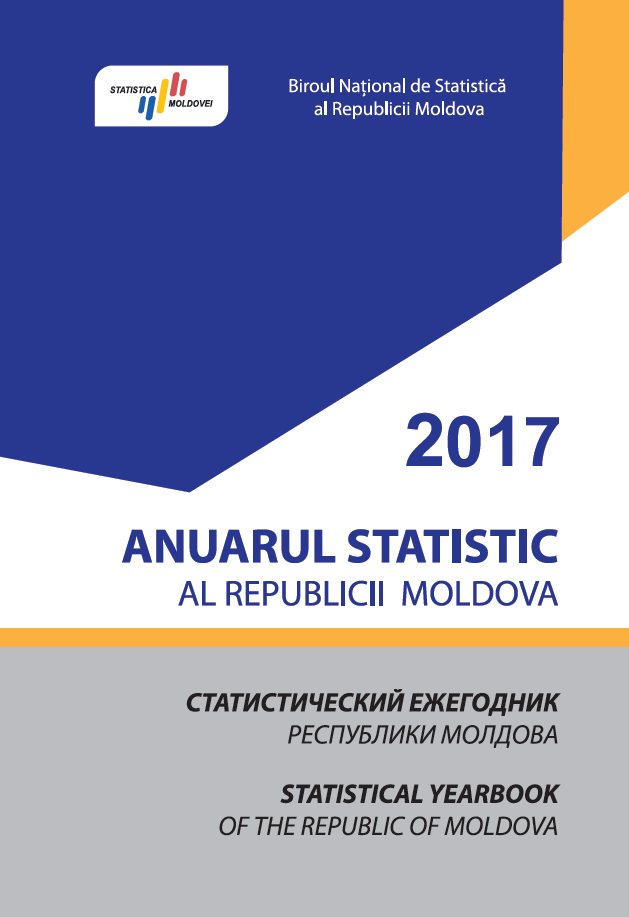 National Bureau of Statistics informs that the publication "Statistical Yearbook of the Republic of Moldova", edition 2017 has been posted on the web site.
The Statistical Yearbook is one of the traditional tools of official statistics, which allows studying the evolution of society as and is an essential foundation in the development of all public policies.
The yearbook contains the most recent statistical data available in various fields, for economic and social characterization of the country in 2016, as well as the evolution in recent years of the main economic indicators.
The current edition has been improved regarding the format and the content, new tables with relevant indicators and around 70 charts for easier understanding and perception of data have been added.
In each chapter, for the basic indicators the data source and methodological explanations are exposed.
In the final part of the Yearbook data on international statistics are presented, which allow comparison of some indicators for the Republic of Moldova with those from other countries. 
The Statistical Yearbook is available in electronic format, in Romanian, Russian and English versions.
The publication is available under the heading: Products and services / Publication / Statistical Yearbook of the Republic of Moldova