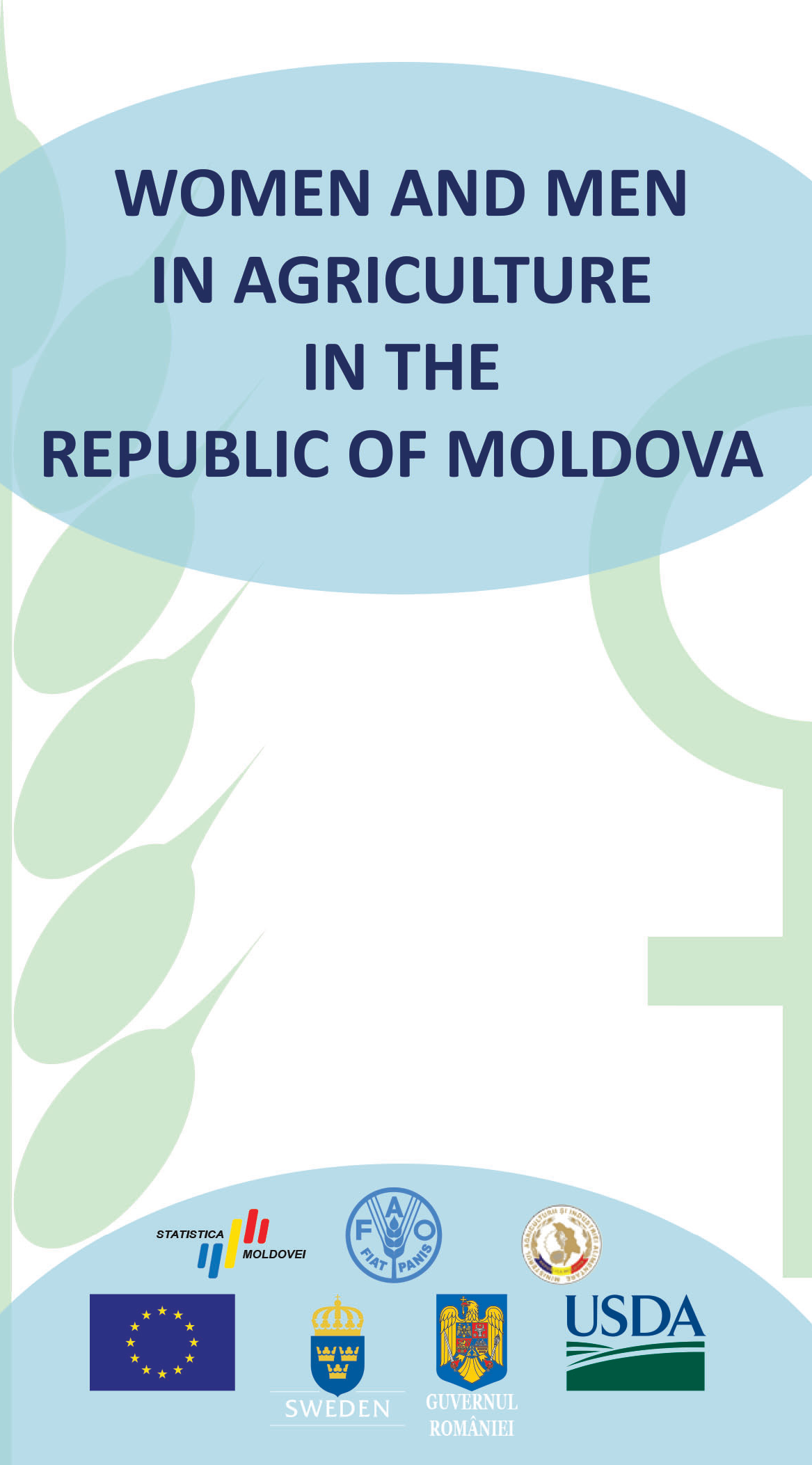 National Bureau of Statistics informs that the "Women and men in agriculture of the Republic of Moldova"  leaflet has been posted on the web page.
The leaflet was developed based on the 2011 General Agricultural Census data and has been prepared by UN FAO experts (United Nations Food and Agriculture Organization) in close cooperation with NBS experts within the Technical Assistance Project framework to conduct the 2011 General Agricultural Census.
Along the same objective this leaflet provides a basic gender analysis based on sex-disaggregated data collected by the first General Agricultural Census of the Republic of Moldova (carried out in 2011). It highlights main disparities between women and men engaged in agriculture in Moldova, particularly in terms of their access to assets, inputs and services. Understanding specific challenges of female and male farmers, agricultural entrepreneurs and workers will enable gender-aware decisions about the sector, leading to more effective, efficient and sustainable solutions.
Romanian, Russian and English versions
14 pages
More detailed information is available under the heading:  Publications / General Agricultural Census 2011