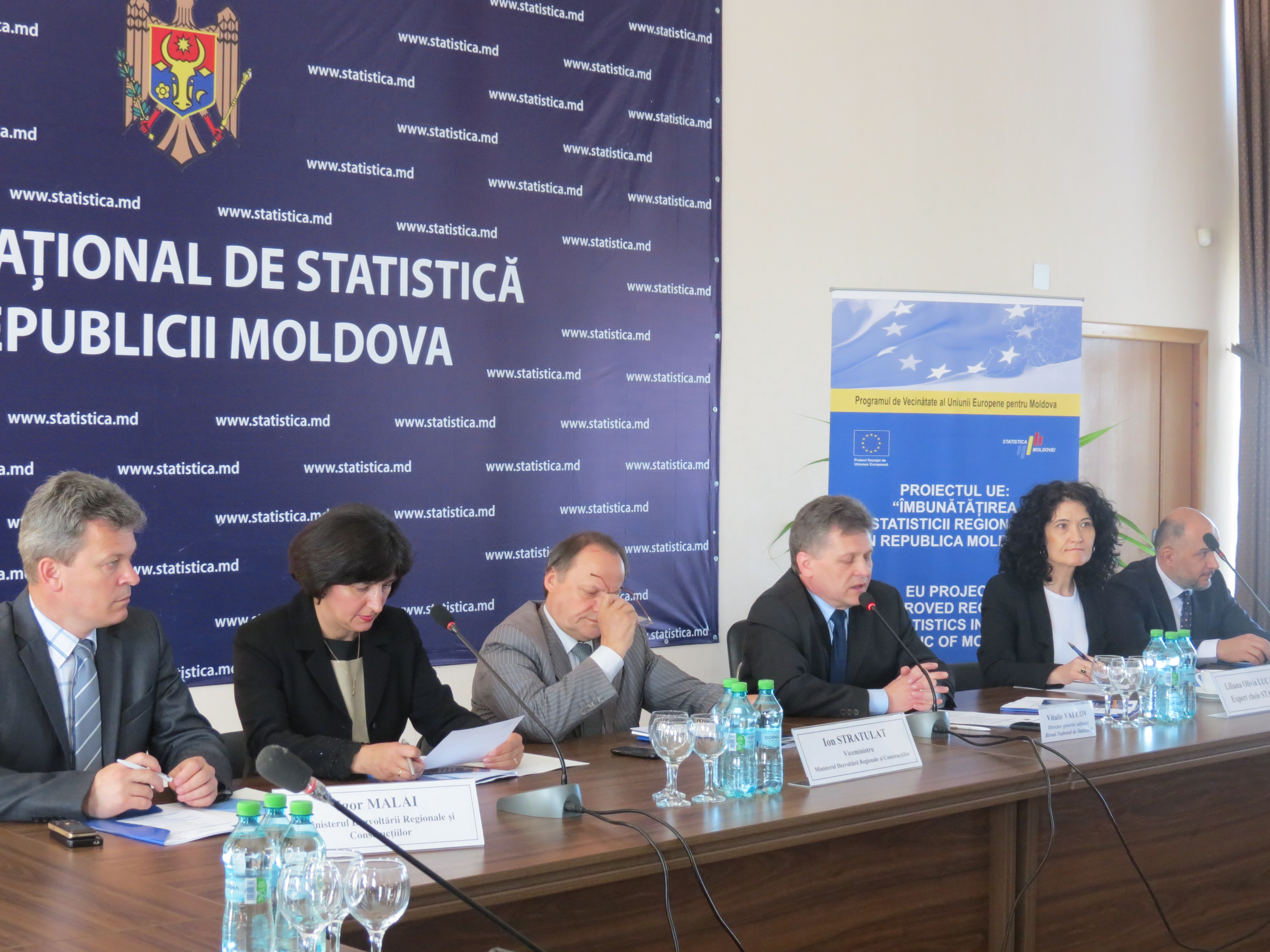 The first national workshop on "Users and Producers of regional statistics" has taken place at the National Bureau of Statistics (NBS) premises, to discuss the information needs of policy-makers and how the statistical system responds to them.
During the workshop, the uses of local and regional statistics by the Ministry of Regional Development and Construction, as well as the Small Area Deprivation Index, calculated by the Ministry of Economy, were presented. On the production side, the NBS presented the current status of regional statistics, with an evaluation from the perspective of the EU requirements. More than 60 participants discussed about possibilities for the dialogue between users and producers.
This is the first of a series of workshops, which will be continued at the regional level, organized by the Project "Improved Regional Statistics in the Republic of Moldova" (STATREG).