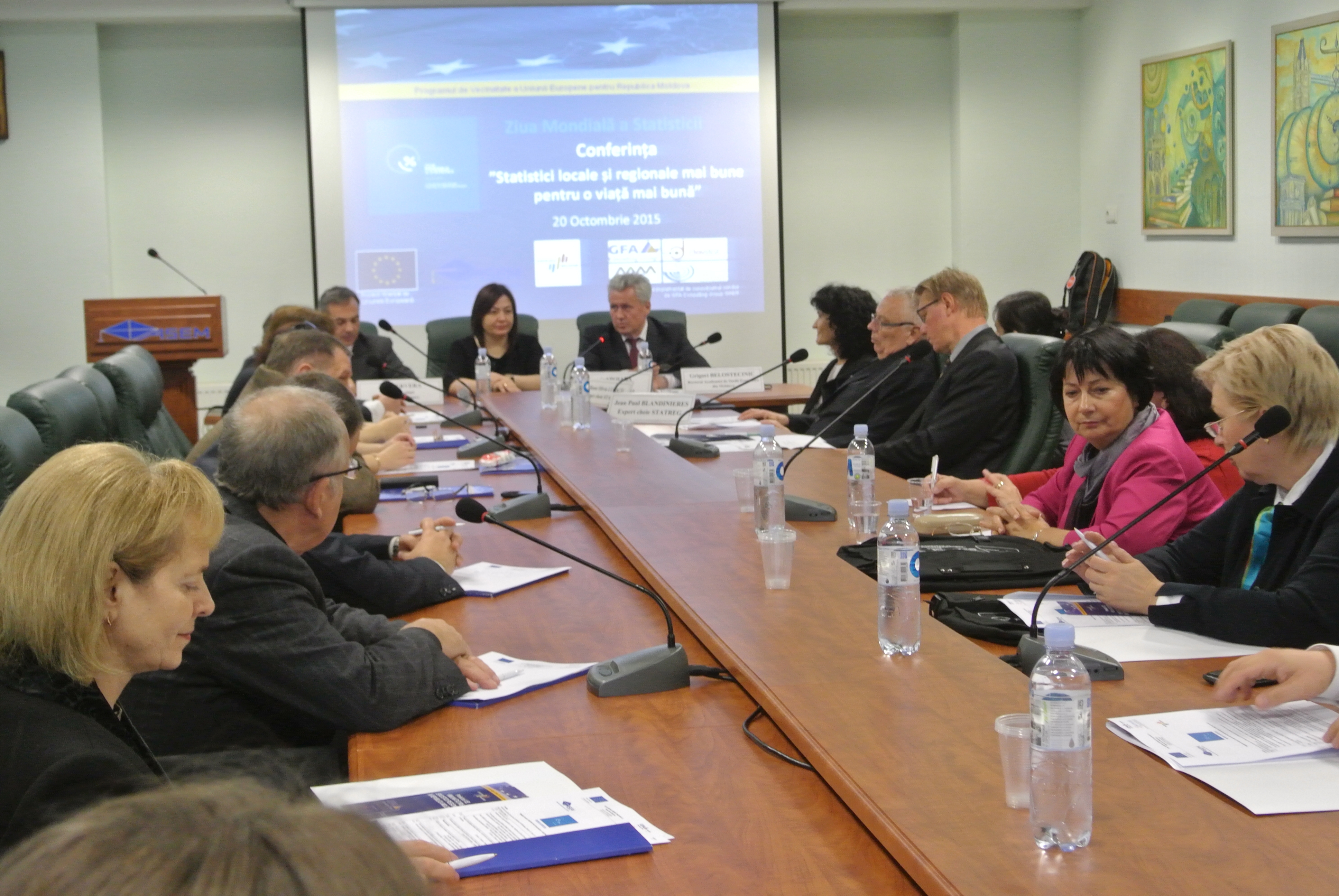 Tuesday, October 20th 2015, Republic of Moldova celebrated World Statistics Day. On this occasion, National Bureau of Statistics of Moldova (NBS) organized a Press conference in order to share its plans and efforts to improve the methodology of statistical operations, which are currently under taken by its staff with the collaboration of external expertise of "Improved regional statistics in Moldova" EU project (STATREG, November 2014 - November 2016). STATREG project has as main objectives the production and dissemination of better statistics for regional and local policies and support for the dialogue between statistics users and producers.
Mrs. Lucia Spoială, NBS General Director and Mr. José Cervera-Ferri, STATREG EU project Team Leader congratulated during the press conference practitioners, researchers, students of statistics and all citizens of Moldova.
NBS representatives, STATREG project team and national mass-media representatives attended the event.
On the same occasion, the Academy of Economic Studies of Moldova and National Bureau of Statistics, with STATREG Project support, organized a conference themed "Better statistics for a better life". The event aims to:
Strengthen links between academia and official statistics in territorial statistics field;

Present NBS challenges under the EU-Moldova Association Agreement;

Create new opportunities of gaining practical experience for students and PhD in NBS project context.
The event took place at the Academy of Economic Studies of Moldova (61 Banulescu Bodoni Street) and was attended by approx. 50 persons, which included professors and other academics, doctoral and master students, NBS and Ministry of Regional Development and Construction representatives, STATREG team members, and others.