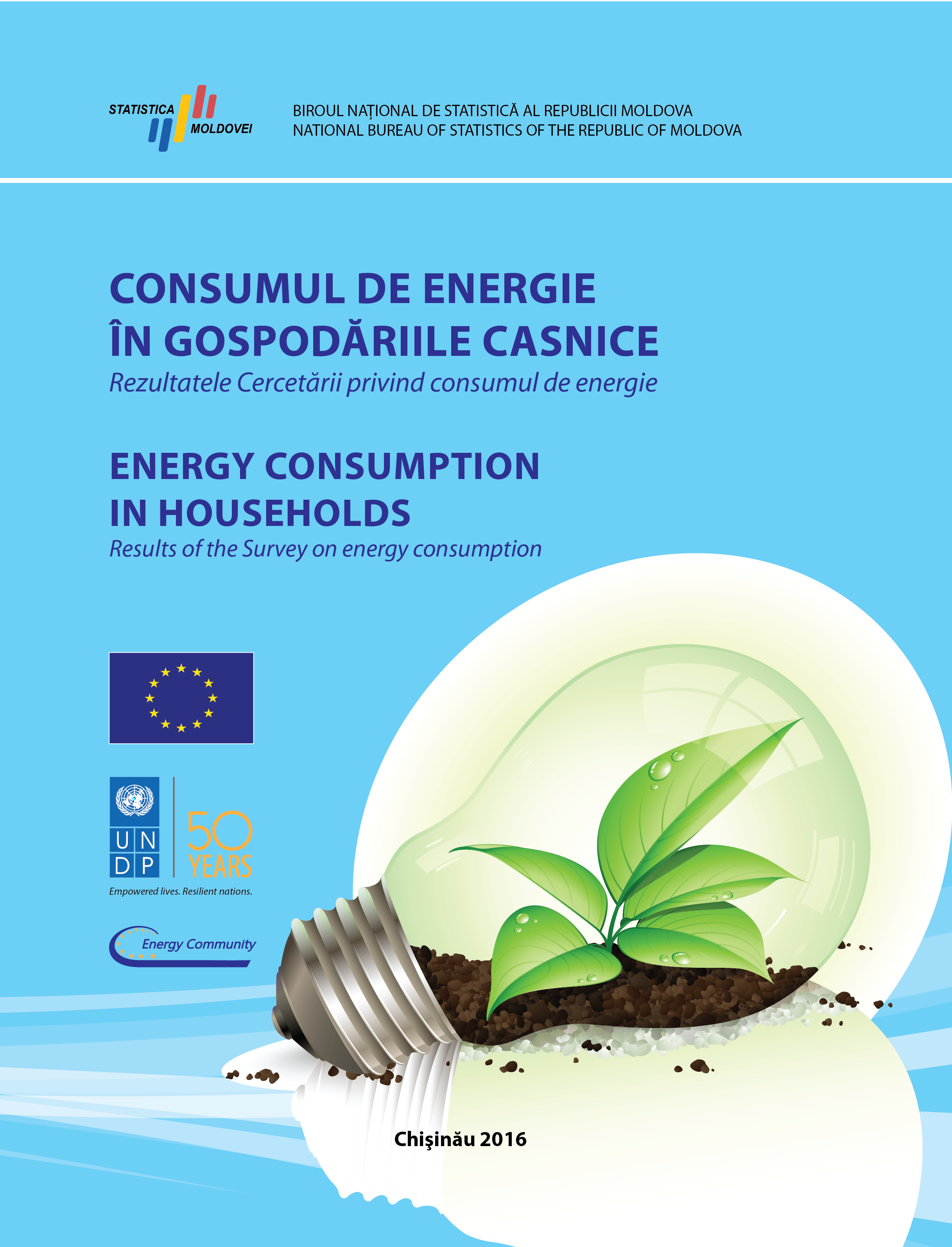 National Bureau of Statistics has conducted in the period 1 April 2015-1 April 2016 the statistical survey "Energy consumption in households".
The purpose of this survey is to lead to data quality improvement included in energy statistics and obtain comparative data with member countries of the Energy Community.
The methodological, organizational and financial support of Energy and Biomass Project in Moldova and the Energy Community granted during all stages of caring out the Survey on energy consumption allowed NBS to face all international recommendations, thus ensuring international comparability of data.
Moldovan and English versions
Format A4, 69 pages
Electronic version