20 October 2015 - World Statistics Day <br>20 October          - Statistician's Day in the Republic of Moldova
On 3 June 2015, the United Nations General Assembly adopted a resolution officially designating 20 October 2015 as the second World Statistics Day, under the general theme "Better data. Better lives". In addition, the General Assembly decided to celebrate World Statistics Day on 20 October every five years.
In the resolution, the General Assembly invites all Member States, members of specialized agencies, organizations of the United Nations system and other international and regional organizations, as well as civil society, including non-governmental organizations, such as research institutions, media and all producers and users of official statistics, to observe World Statistics Day.
Useful links
Article published in UN magazine about events organized in the Republic of Moldova regarding celebration of World Statistics Day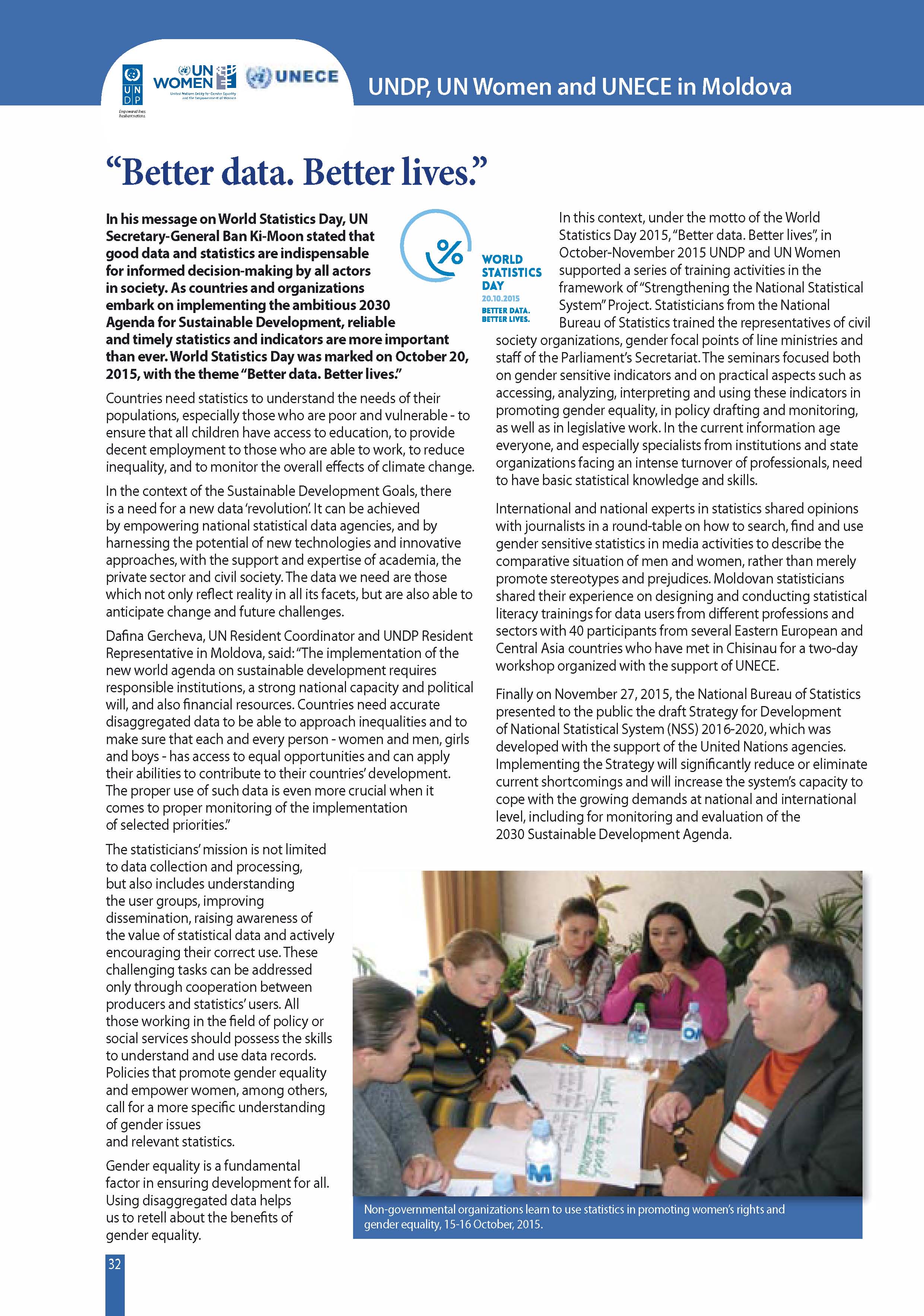 Events organized with the occasion of World Statistics Day